Various Sports Card Trading Sites to Choose From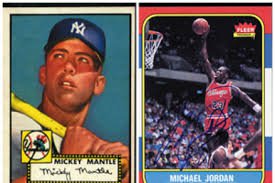 Collection of classic sports cards and other sports-related memorabilia had been a trend in the market since the 1930s. These cards are being offered before as promotional freebies handed out by huge tobacco companies to endorse their own products. These include baseball and football cards which show faces and images of some of the popular players on the said sports back then.
These tobacco products were then replaced by gums which sports cards producers like Play Ball and Goudey gave attention to. These companies have produced renowned collections and specialty cards which are still prominent up-to-date.
Since then, other sports card companies like Topps, Bowman, Fleer and Donruss, and Upper Deck were also introduced in the market to cater the growing community of card collectors. Aside from the usual baseball and football cards, other sports genre were also featured in some of the best card collections available in the market then.
Today, sports cards collection is more than just a hobby for some collectors. They usually invest on purchasing rare card sets and exclusive releases, curate them for some time, and post them for selling on various card selling sites or platforms. But before they even earn - or get rich - from this exceptional collecting hobby, they need consider some factors on choosing the right cards to collect which will then be traded in the market.
Sports Cards Collecting Tips and Guides
Before, sports cards are only given as freebies upon purchasing some partnered products - which included tobacco and gums. These are usually cheap sports cards which may not last for a long time if not properly stored. But some collectors have managed to keep such cards which are now racking up in cash value.
On the other hand, present-day collectors are being more particular on the cards they collect. They won't settle on free sports cards included in their cereal boxes, but rather focus on the different types of card gems available in the market. These include different types of sports cards which vary on their rarity and value. Here are some of these popular card types available today in the market for collectors to bring together:
Rookie Cards
Rookie cards are considered the most valued and most treasured card type in the market nowadays. These are usually the first cards of particular players from different sports. Most vintage card collections before only featured one rookie card per set which justifies its one-of-a-kind value. However, present-day card sets offer more than one rookie card which somehow decreased its cost through time. Hence, they are still considered valuable cards worth to be collected.
Insert Cards
Other than collecting regular and vintage cards, it is also essential to collect inserts which are normally included in most card sets today. Insert cards are usually limited edition cards which feature players' signatures and other sports equipment like jerseys, gloves, and bats. These are included in card packs in very limited quantities.
Aside from these exclusive collections, older or vintage cards are also inserted in some packs today.
Complete Card Sets
This may be considered as one of the most difficult sports card sets to be collected and managed. Collectors need to dedicate more time, effort, and resources when completing card sets, especially today. Since the introduction of inserts, it became difficult for card collectors to complete their sets. They have to look for these limited edition cards which were only released in select card packs or even buy them at a very high price in secondary markets.
However, the thrill and excitement they feel just to complete these card sets are irreplaceable and these challenges somehow increase the value of these cards.
Unopened Card Packs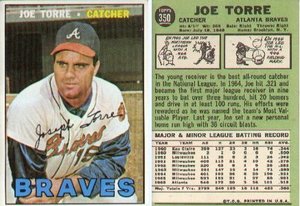 Lastly, unopened card packs are also considered valuable card sets in the market today. If these unopened packs were not appreciated in the market before, then collectors must debunk the idea of not acquiring such as these packs are treasured today. Vintage unopened packs can now worth thousands of dollars in the market today.
It is important that collectors consider the rarity and quality of their collections if they tend to sell them. Aside from these factors, they should also consider the popularity of these cards to other collectors. It is essential to know their desirability on these cards to determine its worth and value in the market.
Apart from considering these factors on how to collect the right cards and packs, collectors must also consider their market where they buy and sell sports cards. They may consider sports cards online shops, actual game centres, and even DIY shops for their transactions. Moreover, it is important that they choose credible card shops today.
Here are some of these prominent card buying and selling platforms card buyers near me can consider:
Old Card Traders
Old Card Traders, or simply OCT, is an online sports card trading for sports cards collectors and aficionados. It was established in 1999 for all sports card traders and collectors out in the market. OCT does not limit their visitors on the types of cards they post or share on the site. They also host an exclusive Trading Point System which earns their customers points for every successful trade.
Trading Card Central
On the other hand, Trading Card Central features both sports and non-sports cards, as well as exclusive collectibles in their online site. Trading Card Central also provides its visitors with the latest news, updates, and reviews of their favorite sports and card collections. It also hosts online discussions from its visitors through its forums.
SamsTrading Post
SamsTrading Post is another platform where collectors can buy, sell, and trade various sports cards. Unlike other online sites, SamsTrading features an exclusive Point Forum wherein visitors can give and receive points to and from their co-visitors. The more points they earn, the easier they get to land a spot in their leaderboard, the Point Standings Room.